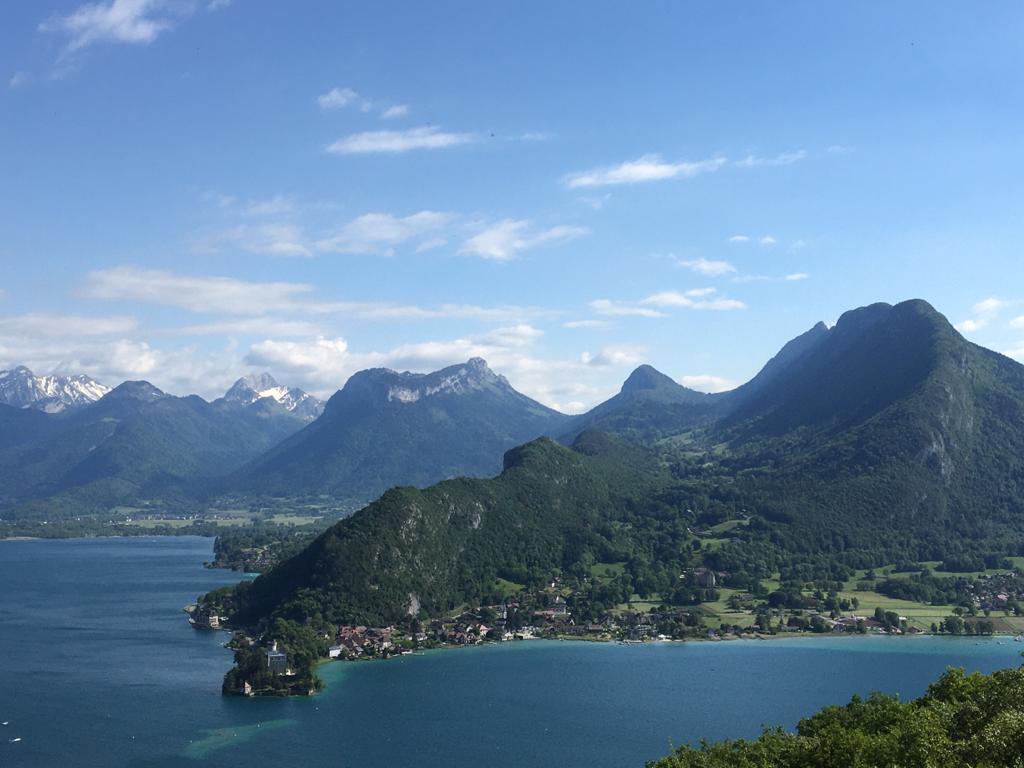 Boat and pedal boat rental on Lake Annecy
Ponton Deronzier offers a wide choice of boat retal : boats without license, boats with license and pedal boats.
If you are looking for a refreshing activity to enjoy Lake Annecy, boat and pedal boat rentals are an excellent option. Whether you're with family, friends or a couple, renting a boat or pedal boat is a fun and relaxing way to discover the crystal clear waters of the lake while sunbathing! With its turquoise waters and surrounding mountains, the lake is the perfect place to relax and enjoy the outdoors. Ponton Déronzier's boat and pedal boat rentals are a great way to discover the lake's various beaches and bays, and to admire the spectacular scenery that surrounds it. In particular, you can admire from the lake the castle of Duingt, the bay of Talloires and the Palace of Menthon-Saint-Bernard.
Whether you are a seasoned sailor or a beginner, we have a large fleet of boats and pedal boats available for rent to meet all needs.
Stay safe and follow the navigation instructions on your rental boat. You will find all the necessary information on the official website of the department on the regulations in force on Lake Annecy.
Find below our schedules and rates for boat rental on Lake Annecy, at the Ponton Déronzier in Doussard.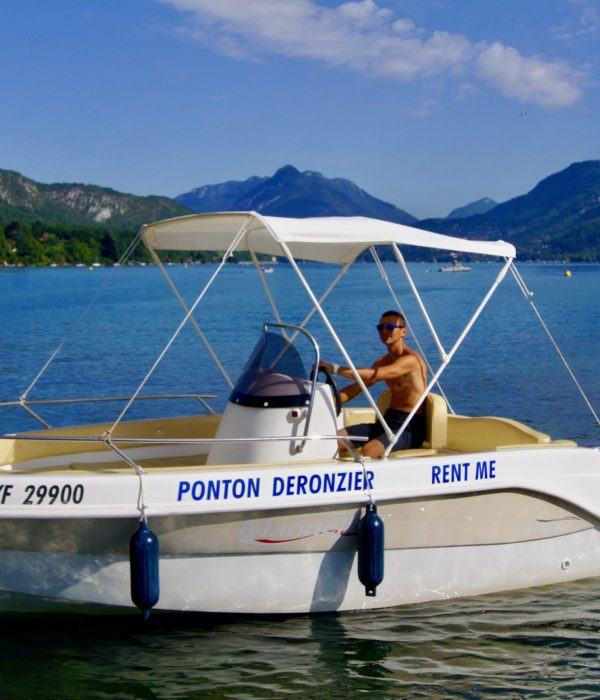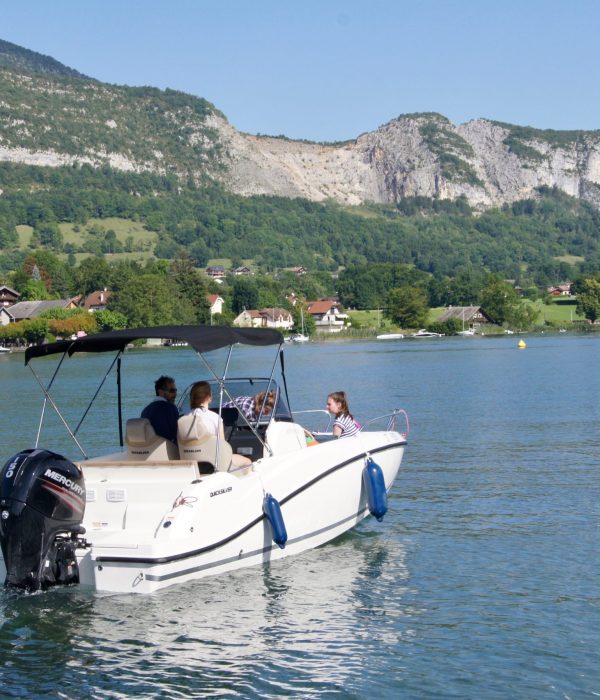 Fuel not included, charged according to the oil price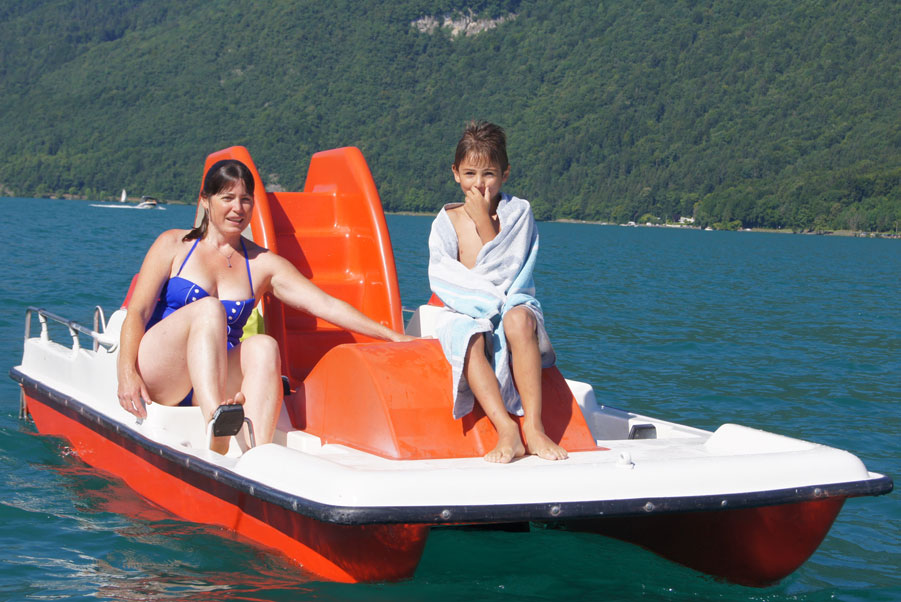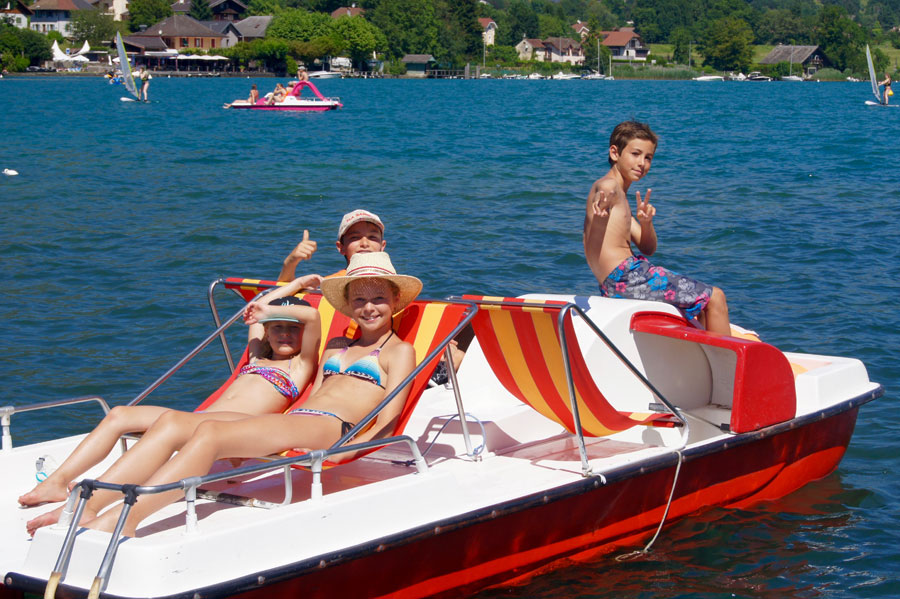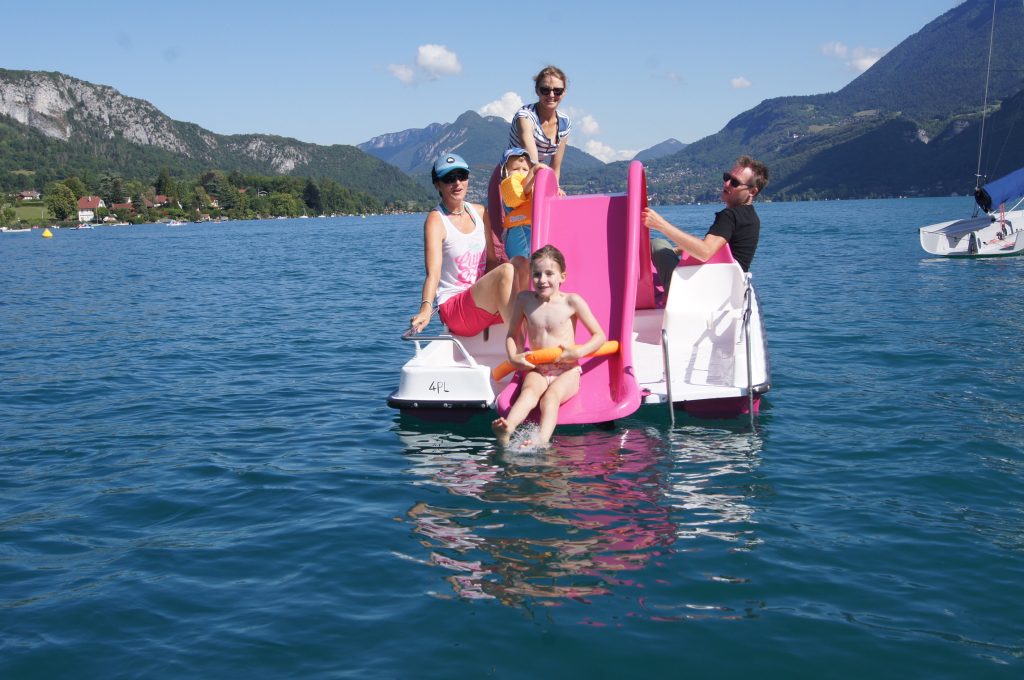 Pedalo - 4 seats and slide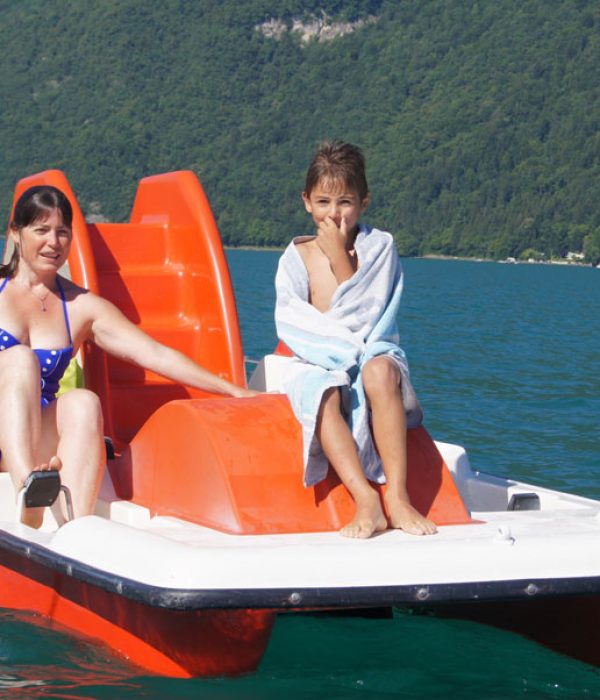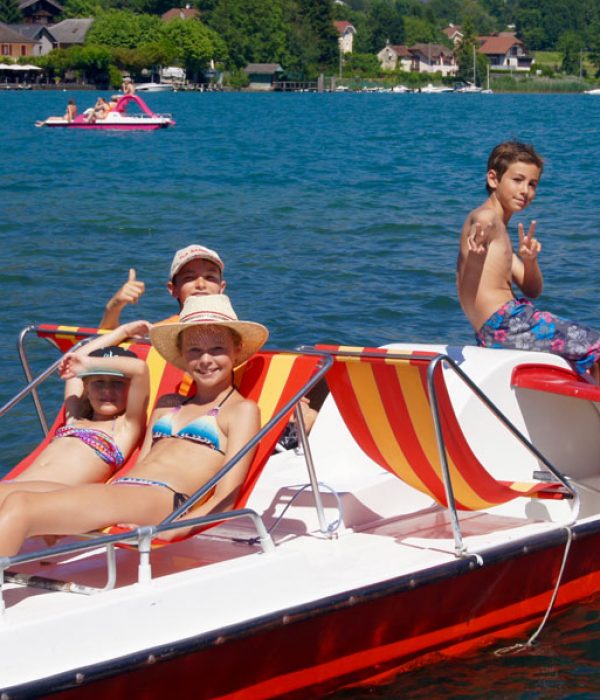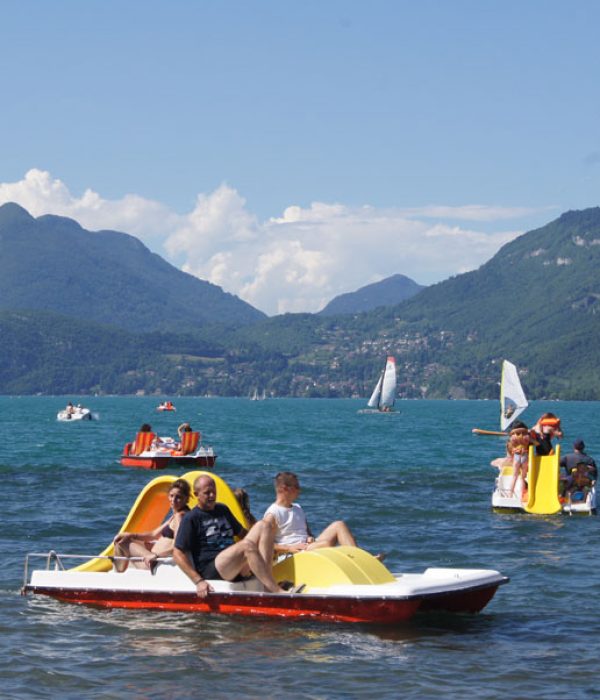 Pédalo - 4 seats and slide
BOOK YOUR BOAT BY PHONE OR ON SITE
Reservations are strongly recommended for the boat
DOGS NOT ALLOWED ON BOATS